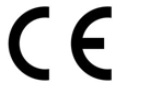 Copyright © 2019. K2 Medical Systems Ltd. No part of this documentation may be stored in a retrieval system, transmitted or reproduced in any way, except in accordance with the terms of the applicable software license agreement. This documentation contains proprietary information of K2 Medical Systems Ltd. Patient data used within screenshots have been fabricated for the purpose of this manual.
Technical Support

If the User perceives a problem with the system, then this should be reported to a system administrator or senior staff member, in the first instance. If an issue cannot be resolved internally and the issue is directly attributed to K2 Hampton, then this should be escalated to K2's support team, as per the Service Level Agreement.

Adverse Incidents

An adverse incident is an event that causes, or has the potential to cause, unexpected or unwanted effects involving the safety of device Users (including patients) or other persons as a result of a medical device failure or its misuse.

Further information can be found on the MHRA Website (UK), TGA Website (Australia) and HPRA Website (Ireland).

Should an adverse incident occur, or risk of an adverse incident increase, the appropriate K2 Support Team MUST be contacted at the earliest opportunity.

K2 Support UK & Ireland: 0044 (0) 1752 397 800, Opt 1 | support@k2ms.com

K2 Support Australia: 0061 (0) 3 8820 3160 | ausupport@k2ms.com

Address of Manufacture

K2 Hampton™ is produced by K2 Medical Systems at the following address:

K2 Medical Systems Ltd,

Summit View,

26 William Prance Road,

Derriford,

Plymouth,

PL6 5WR, UK