Original Forum Request - Danielle Harper - Social Profile Substance Misuse
Tick boxes not available?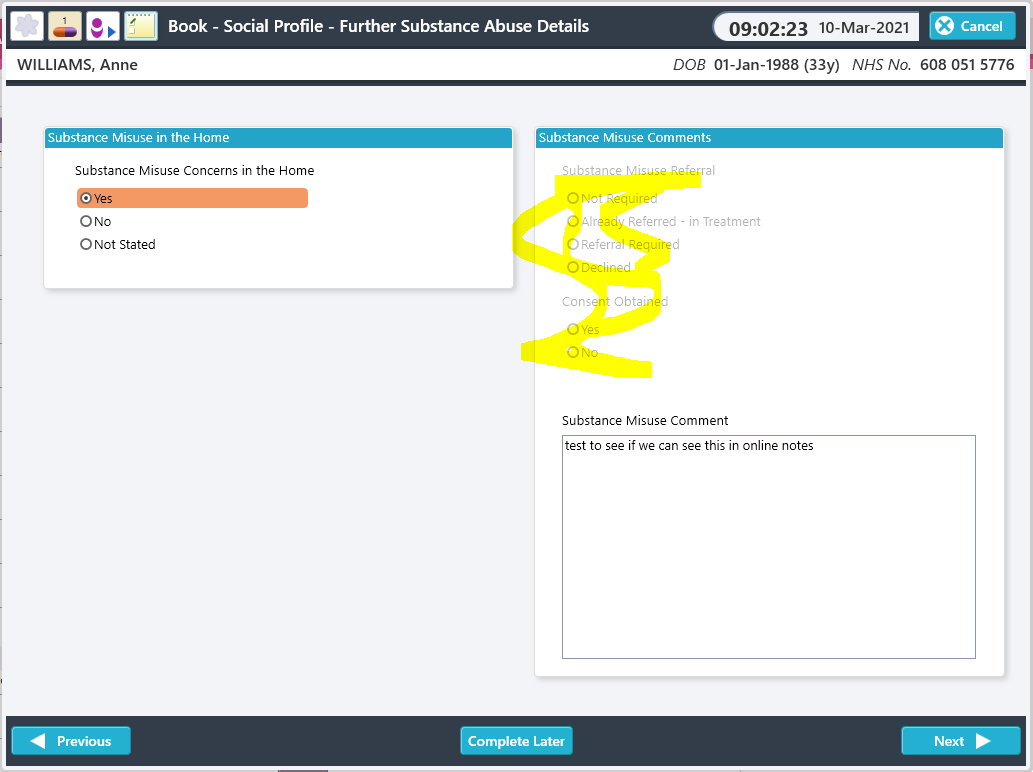 The Substance Misuse Referral list options are disabled if the woman is neither a current not a previous user. We could also make this field available where there are Substance Misuse Concerns in the Home.
Happy to open the discussion on best way forward.